Are you ready to #unzip #LevisBlue?
I most certainly am! :-D Oh, the feelings this book evokes. I personally guarantee that this beautiful romance willl break all your expectations and soar your heart to wonderful places.
Levi's Blue by M. Leighton is LIVE!
From the New York Times, USA Today, and Wall Street Journal bestselling author, M. Leighton, comes a brand new super sexy standalone that is guaranteed to make you sweat and make you swoon.
"Amazing. Unique. Beautiful. Sexy. LEVI'S BLUE by M. Leighton is ALL THAT and MORE!" ~~ Shayna Renee's Spicy Reads
Four beautiful days. Three steamy nights. One breathtaking love.
Levi Michelson. He wanted four dates. Four opportunities to prove I could trust him. Four chances to change my mind about him.
I agreed.
Probably not my smartest decision. He was everything I knew to avoid—gorgeous, charming, sexy as hell—but I couldn't help myself. When he touched me the whole world disappeared. I should've known I could lose myself to him, that he could be the one man to destroy me.
I guess it's true what they say—some things are too good to be true. And Levi Michaelson might just be one of them.
#LevisBlue #Unzipped #Sept19 #NewRelease #ComingSoon #MLeighton
NOW LIVE on all platforms!

Amazon US: http://smarturl.it/LevisBlueAMZ

Amazon UK: http://smarturl.it/LevisBlueAMZUK

Barnes&Noble: http://smarturl.it/LevisBlueBN

iBooks: http://smarturl.it/LevisBlueiBooks

Kobo: http://smarturl.it/LevisBlueKobo

Add to Goodreads: http://smarturl.it/LevisBlueGR
What a comeback! This novel makes a difference.
Evie is a remarkable woman. She's suffered an enormous setback in life and she's faced it with a creative and loving spirit. As fate will have it, she opens Levi's eyes and heart.
Intensely powerful chemistry, witty dialogues that are fun and riveting and playful, a mission to prove a man's worth, meaningful all the way.
The author has devised a unique angle to create this couple. Their kind of relationship is unlike anything I've ever seen.
The writing is poetic, sensorial and aphrodisiac.
Evie is limited in some ways. When she succumbed to those limits, my heart went out to her. Yet when she broke through them, it was eye-opening. What Levi and Evie share in talks, experiences and feelings is beautiful and awe-inspiring. I wish I could mention what it is that makes their interactions so special but there are two important things that would spoil it for the reader if I disclosed them. Believe me, they are everything.
I fell in love along with them. So naturally I came apart when the tragedy lurking in the recesses of their bond exploded like a supernova, burning everything to ashes.
Levi's Blue (even the title treasures so much meaning) is a tale of guilt, of redemption and healing, of trust and sacrifice and courage and the colours of life. It's pulsing with profound, hurtful, ecstatic feelings.
It is one of the most beautiful romances I've ever read. If I could complain about any tiny part is the excessive use of cursive, the rest is perfection.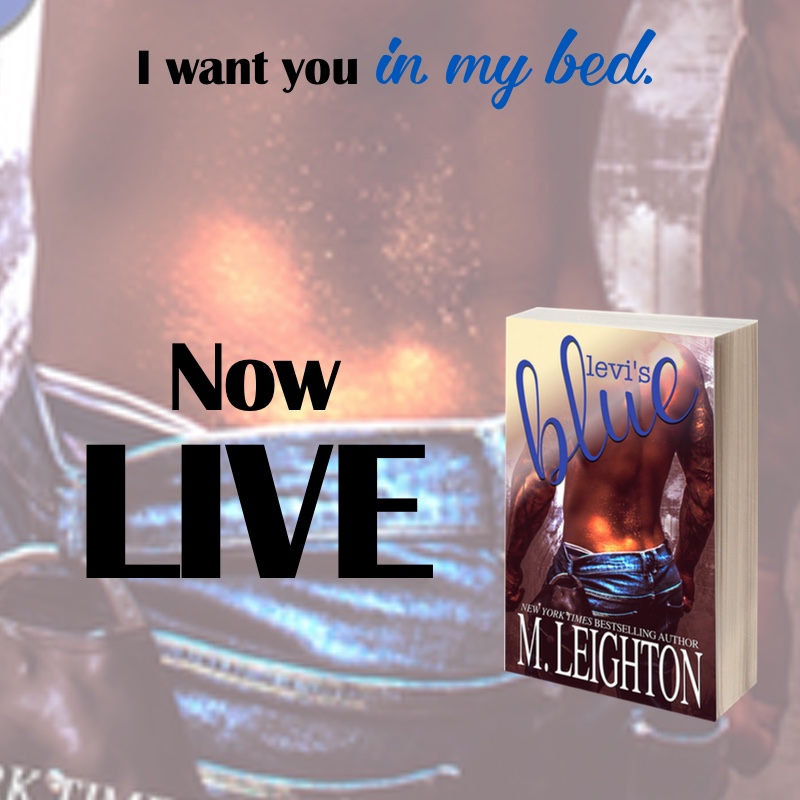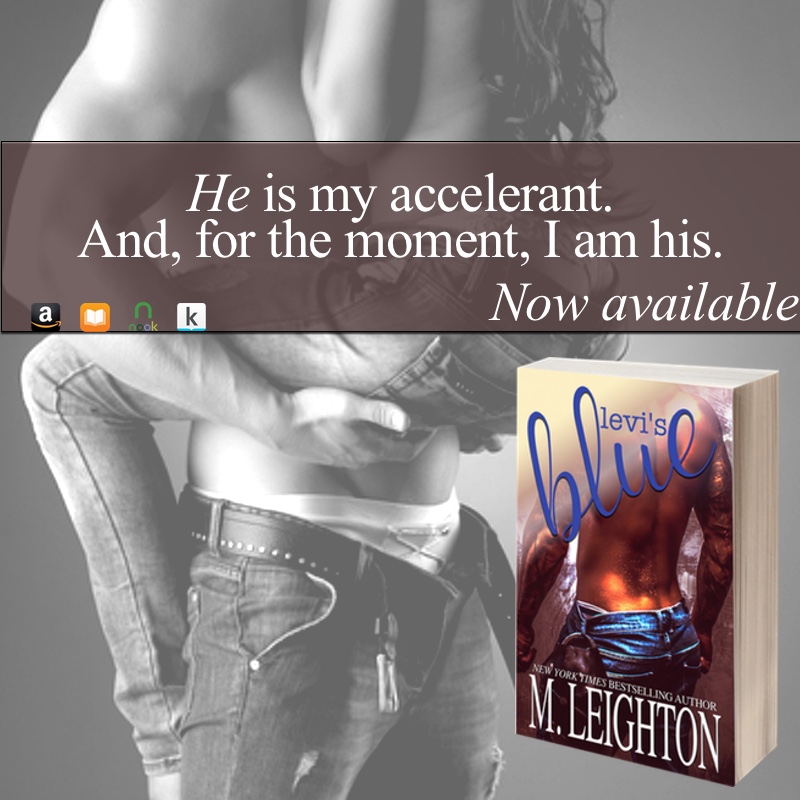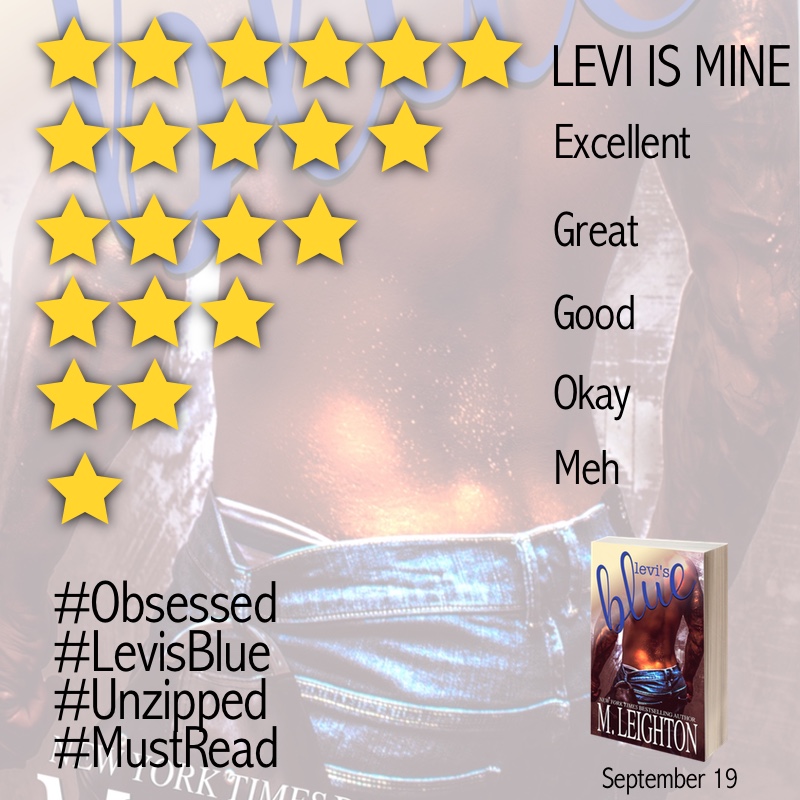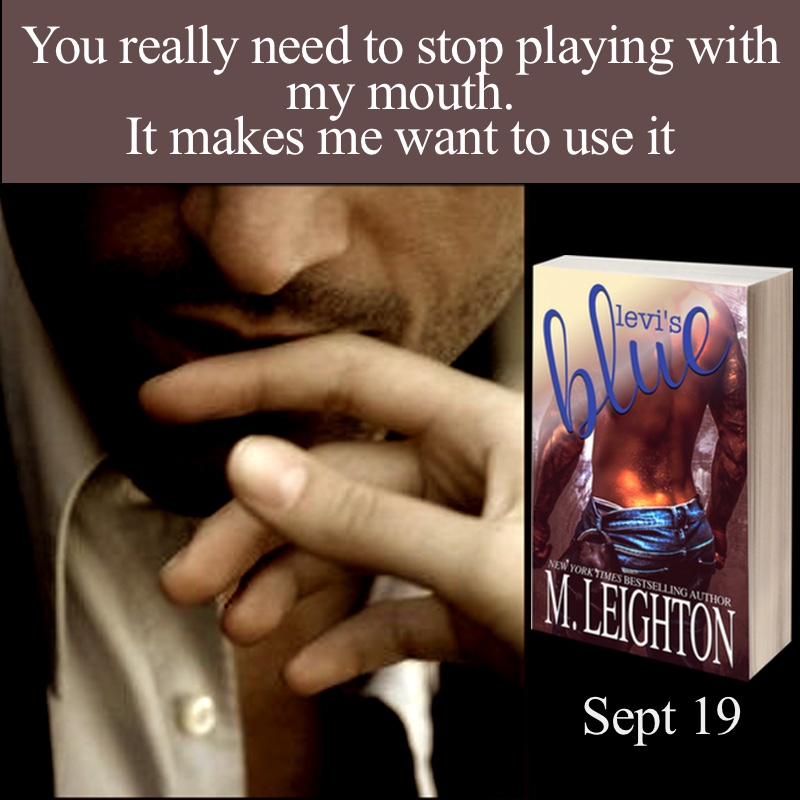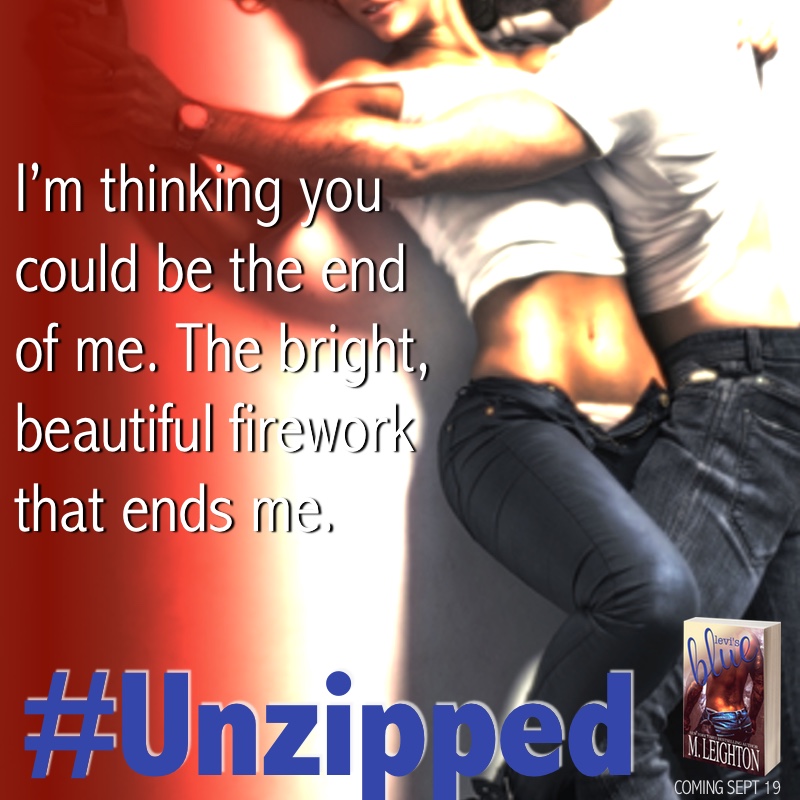 CONNECT WITH MICHELLE
Catch me saying something inappropriate on
Facebook
Get all your questions answered on my
Website
Enjoy your reading time, book buddies :o)